Private Clients | Earning N$750 000 to N$1,499 999 per annum or NAV of N$10 million
---
Let us take you to the next level of
financial success
---
Whether you are a qualified professional, successful entrepreneur or nearing retirement,
every aspect of the Private Clients offer has been tailor made with you in mind. Receive
dedicated assistance from your Private Banker and superior service delivered through
our Service Suite and the FNB Banking App.
Personalised service like never before
---
Your dedicated Private Banker's role is to assist you in growing your wealth and maximising the value you receive from being a Private Client
with FNB. Together with our Team of Specialists, we can assist you with a holistic range of services and advice including but not limited to:
Financial and Fiduciary Planning; Wealth Management and Insurance.

Private Banker
Providing specialised banking, credit, investment and insurance solutions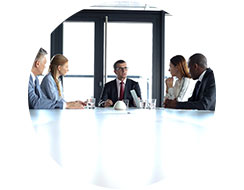 Team of Specialists
Helping you achieve your financial aspirations

Private Clients Service Suite
Assisting you with your day-to-day banking needs

FNB Banking App
Fast, reliable and secure banking on the go
FNB Rewards
---
Earn up to N$985
cash back every month
With Rewards from FNB, you'll get cash back paid into your free linked Savings Pocket
every month. You can save your money and earn great interest, or spend it on
whatever you need, whenever you want!
SLOW Lounge
---
Relax & recoup before you take off
Lifestyle travel gives you unlimited access to all SLOW Lounge South Africa and Bidvest Airport Lounges.
SLOW Lounge boasts many features and services, such as freshly brewed coffee, tasty snacks and an abundance of power sockets, high speed WiFi, private studies, spa treatments and more.
SLOW Lounges are located at the domestic terminals of the O.R. Tambo, Cape Town and King Shaka International Airports as well as at the international terminal of the O.R. Tambo International Airport.
Simple account management
---
It's easy, secure + subscription is FREE
Manage your accounts on the go, wherever, whenever you want with Online Banking.
Download the FNB Banking App for free and do all your banking the way you've been
doing it online, on your cellphone and more.
Applying made easy
---
Private Clients Lifestyle Account
Qualifying criteria
Earn between N$750 000 and N$1,499 999
per annum or net asset value of N$10 million.
First National Bank of Namibia Limited, Reg. No. 2002/0180.