Platinum Business Account
It takes a bank that
does more to help
For businesses with a turnover of between N$10million - N$60million per annum.
We know how much your business and customers mean to you, and how
challenging it can be to meet demands while striving for growth. No matter
whether you're in the start, run or grow phase of the business life cycle, our
multidimensional offering has been designed to add the most value to your
business while meeting your banking needs.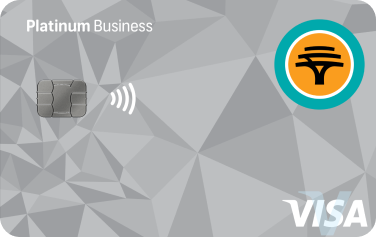 More than just a business account
You get a dedicated relationship manager

Instant Accounting

Single Fee Pricing Option

Transact electronically any time, anywhere
Business Credit Card
---
The FNB Business Credit Card offers our customers safe and
convenient banking and access to immediate finance, which
automatically includes a variety of value-added benefits.
Single Fee Pricing
---
Stay in control of your
business finances
You may have noticed that your transactional banking fees differ
from month to month, which makes your fees unpredictable and
difficult to manage and budget for.
The Single Fee Pricing Option is the peace of mind you need -
a fixed monthly fee which includes a bundle of transactions to
suit your everyday banking needs.
Solutions to help
run your business
---
We have the right solutions to help you run and maximise your
business's capabilities. From a monthly Bundled Pricing Option
and sector based lending, to limited function debit cards,
multiskilled insurance brokers and cash alternative solutions.
Applying made easy
---
Platinum Business Account
Qualifying criteria
For businesses with an annual
turnover of up to N$10million - N$60million
First National Bank of Namibia Limited, Reg. No. 2002/0180.